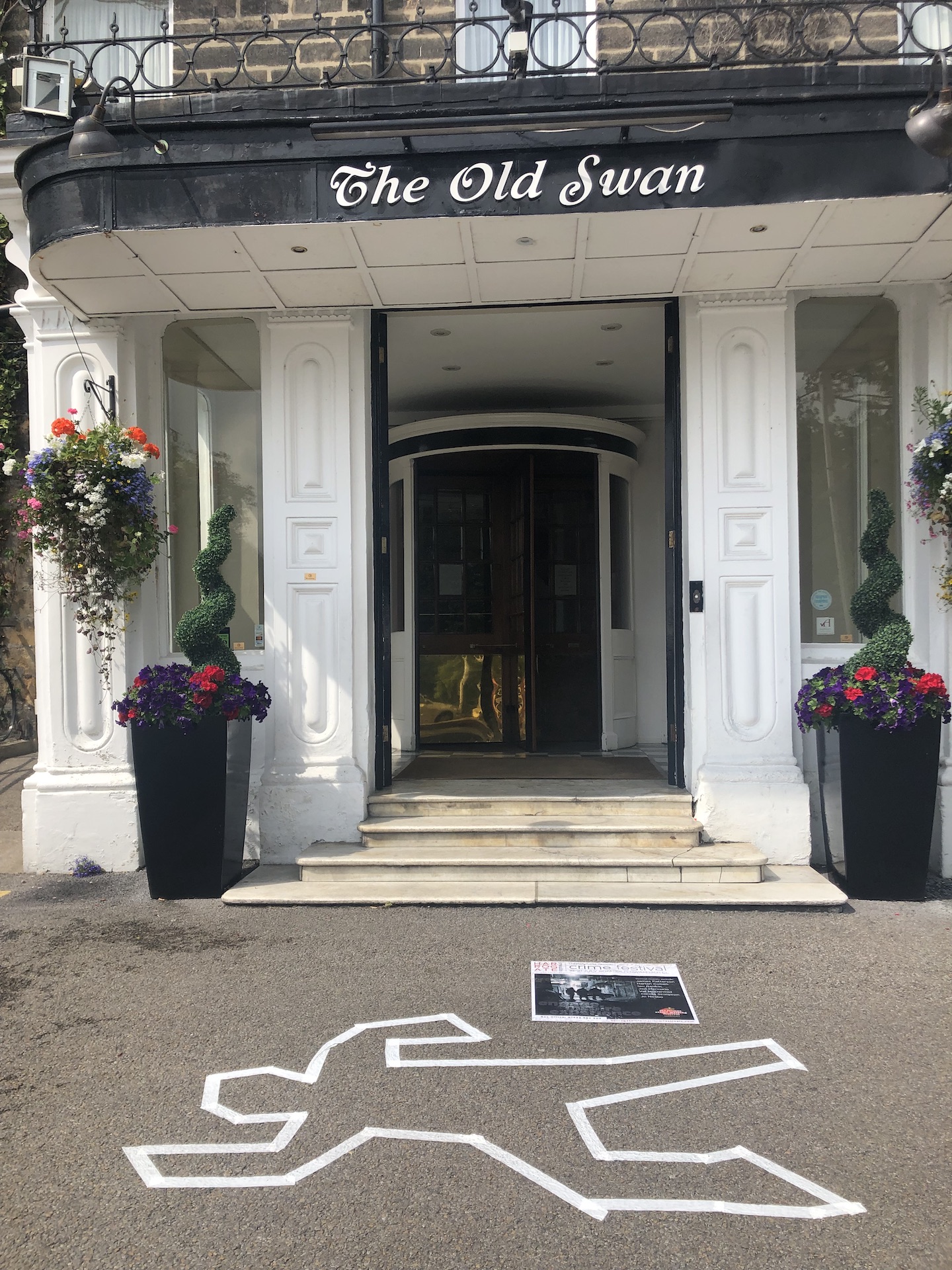 14 Dec

The Mysterious Disappearance of Agatha Christie

In what sounds like a plot from one of her novels, Agatha Christie was "found" on the 14th December 1926 at the Swan Hydro Hotel (now known as the Old Swan) in Harrogate, Yorkshire having been missing for 11 days.

Agatha Christie is one of the best-known crime writers in the world. Born in Torquay, Devon in 1890, she has sold over 2 billion books world-wide, only being outsold by William Shakespeare and the Bible! She managed the impressive feat of creating not one but two hugely successful detective characters in Hercule Poirot and Miss Marple. Her play The Mousetrap is the longest running play in London's West End.

She was 36 years old when she went missing and already a successful writer.  She had left her home in Sunningdale, Surrey on the night of the 3rd December 1926.  Her car was found hanging over the edge of a chalk pit with no sign of Agatha.   At the time of her disappearance her mother had recently died and she was believed to be suffering from martial problems.  Had she killed herself, had a breakdown or was there some sort of foul play…….

Over 1,000 police and civilians were called in to carry out a search for her.  At the time it was the largest manhunt ever undertaken in England and the first to use airplanes to assist in the search.

After 10 days of furious searching, Agatha was spotted and recognised by the banjo player in the hotel band at the Swan Hydro in Harrogate.   Harrogate was a fashionable spa town famed for its grand hotels and the Swan Hydro was one of the best.  Her husband was informed and he arrived to collect her.  Apparently after keeping him waiting for half an hour whilst she dressed for dinner, they had an affectionate reunion before having dinner.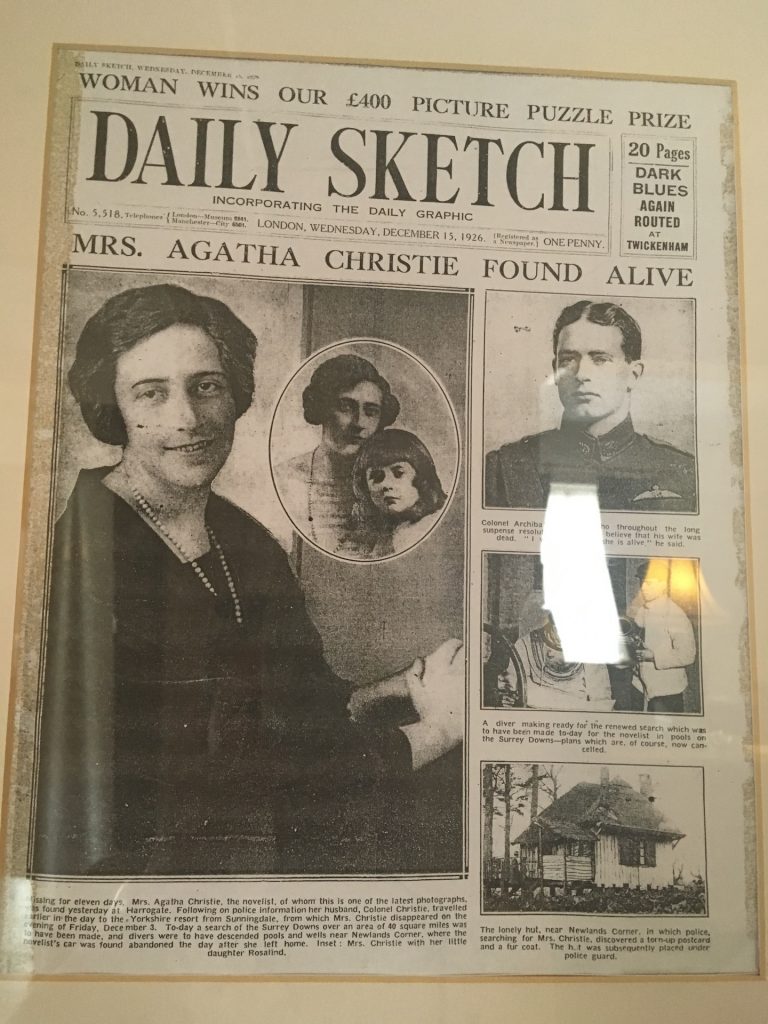 So what had happened….. Her husband put her disappearance down to memory loss caused by the car accident but was it that simple?   When she checked into the hotel she gave her name as Mrs Theresa Neele – the name of her husband's mistress!  Was it depression?  Or a breakdown?   We won't ever know what really happened as Agatha never discussed it again.  What we do know for certain is that Agatha and Colonel Christie divorced 2 years later and he married Mrs Theresa Neele.
The Old Swan at Harrogate is proud of its links to Agatha and so hosts the annual Theakston Old Peculier Crime Writing Festival each year. The next one is in July 2021. In previous years the event has had talks from esteemed crime writers such as Lee Childs and Jo Nesbo. Why not book a tour of Harrogate to find out more about its history and characters.