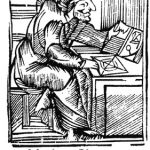 14 Mar

The most famous mother in yorkshire?!

Today is Mothering Sunday or Mother's Day, it is traditionally celebrated on the 4th Sunday in Lent.

Yorkshire's most famous Mother wasn't actually a mother but instead a famous prophetess.   Mother Shipton was born Ursula Sontheil in 1488 and legend has it she was born in a cave on the banks of the River Nidd in Knaresborough during a violent thunderstorm. Her mother, Agatha, was just 15 when Ursula was born and refused to name the father so rumours started that the devil himself had fathered her child.  Shunned by the local community Agatha raised Ursula in the cave until she was 2.  

It didn't take much to be considered a witch in England in the 15th Century and poor Ursula had the looks to add to the rumours – she had a large, hooked nose, her back was bent and her legs twisted.  Added to that the fact that the cave had a skull shaped pool that turned objects to stone and the rumour mill could go into overdrive…..

The Abbot of Beverley took pity on Ursula and had her adopted by a local family.  Agatha was sent to a nunnery where she died a few years later having never seen her daughter again.   

Ursula was a bright child but unpopular so she took to spending her time at the cave where she learnt about the herbs and plants growing around it and started to make remedies and potions.  At 24, she met and married a carpenter from York called Tobias Shipton.  People said she must have bewitched him as there was no way he could have wanted to marry her without magic.   He died a few years later before they had children, but Ursula kept his name.  The mother part of her name followed later when she was an old woman.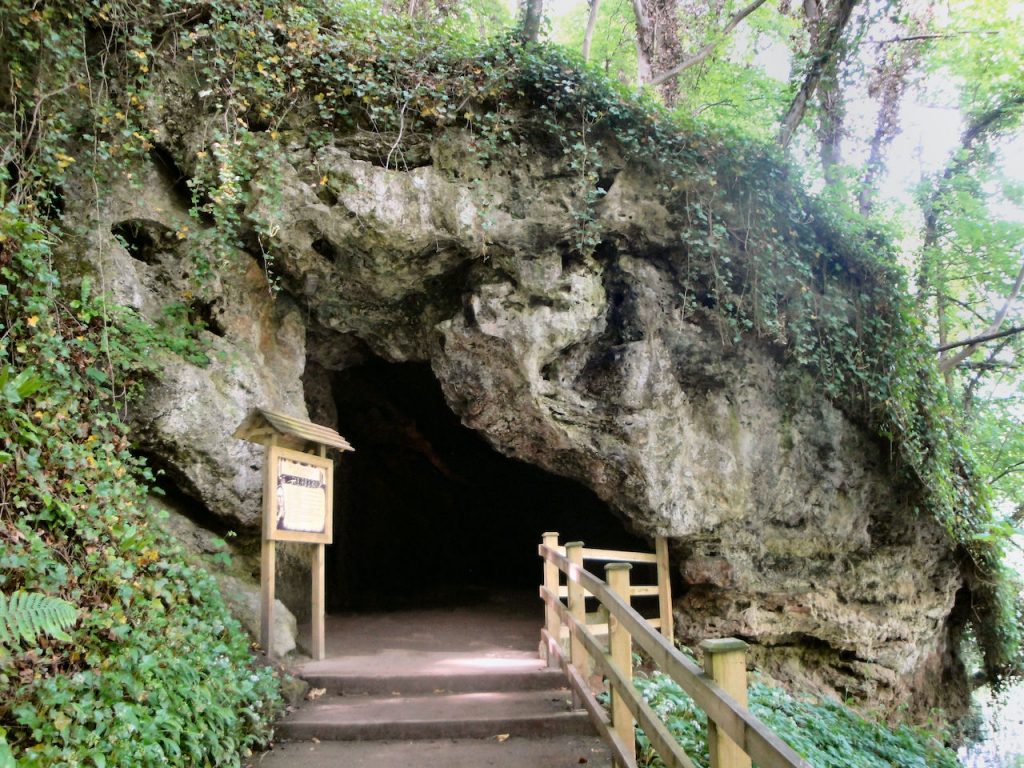 She learnt to practise her gift of predicting the future and as she gained confidence, she made more predictions.  Her fame started to grow and she was able to make a living from telling the future.  She became known as Knaresborough's Prophetess.
Her fame spread to the King, Henry VIII, who sent messengers to hear her prophecies.  Henry's most trusted advisor, Cardinal Thomas Wolsey was suspicious of her – she told him that despite being Archbishop of York he would never set foot there.  He is said to have retorted that when he got to York he would build a huge pyre on which to burn her as a witch.  As it turned out Wolsey never did make it to York – he was arrested just south of the city and died on his way to being executed in London, whereas Mother Shipton died of old age!
Many of her predictions were published in books and Samuel Pepys mentions her in his famous diary, after her prediction of the Great Fire of London in 1666.   Did she even predict the internet?  She stated "Around the world, men's thoughts will fly.  Quick as the twinkling of an eye." 
Although much of her story is tied up in folklore, legend and the beliefs of the day, one part of the story is definitely true – the pool in the cave that turns objects to stone.    Science has been able to explain this legend – it is an entirely natural phenomenon due to the high mineral content in the water and evaporation.  What is amazing, is the speed at which this process happens, with objects transforming in a few months or even weeks.  Relics that people have left in the pool can be seen today including a top hat, a teddy bear and a bicycle!  The objects are not being turned to stone; they are in fact acquiring a hard shell of minerals in the same way that stalactites form in a cave.  So, although not witchcraft, it's still pretty extraordinary! 
Her cave is the oldest tourist attraction in England, with people paying to visit since 1630 and it remains a popular place to visit today.  Situated in the glorious town of Knaresborough with its famous viaduct, it makes a great day out.