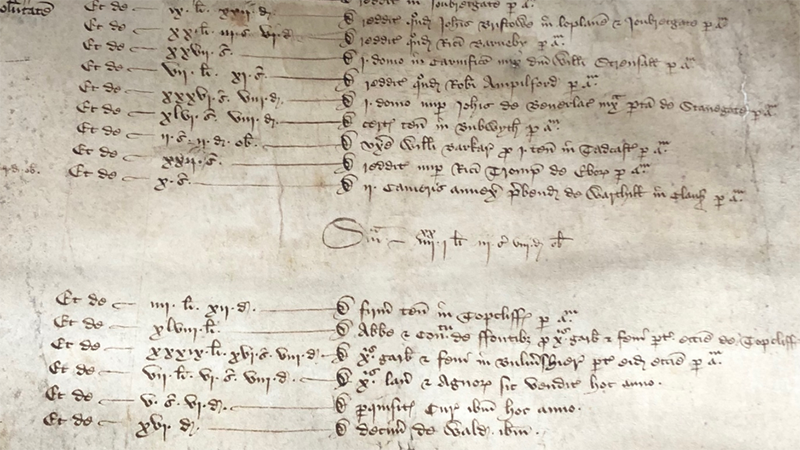 16 Apr

York Minster and the 15,000 nails

One of the perks of working at York Minster is getting the chance to look through the collections housed at the Old Palace. With over 300,000 objects ranging from fabric to books to silverware and stonework there is a treasure trove of information. Yesterday was all about the accounts. Not as boring as you might think.

In 1421, every item of expenditure was meticulously recorded on a scroll by Sir Nicholas Keld, keeper of the fabric at York Minster. This included the wages for all of the stonemasons ranging from £5 to £10 for the master masons per year.

A mighty 35 shillings (about £1200 in today's money) was spent on 15,000 nails. They were all made by a blacksmith working on the Pavement in York. Think of how long it would have taken to handmake 15,000 nails! In 1421 work was continuing on rebuilding the East End and the Central Tower so the nails would have come in handy. I bet many are still in place holding something together.